We are doing IT right!
As your business grows, your IT needs become more complex.
We are here to ensure your systems environment grows with you.
In today's interconnected world, your ability to compete should not be limited by an outdated, sluggish network. Nothing should stand between you, your customers and business growth. The Blue Sky team of heroes can manage your systems and keep an eye over your IT universe.
Blue Sky IT provides support on-site and remote. Our Guardian Protection Plan provides remote monitoring 24×7 to ensure the integrity of your systems. No business should be without it.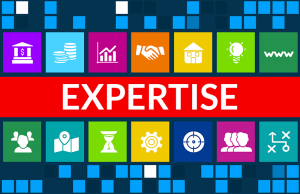 Blue Sky IT has an awesome amount of expertise and knowledge to suggest the best strategy for your business. Over 20 years of awesomeness! Our team provides clients the true all in one IT department experience.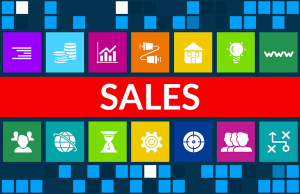 Blue Sky IT provides excellent pricing for hardware & software sales without compromising quality. Sales also include domain/email hosting, SPAM protection, managed virus protection and cloud backups.
Our customers love us.
But don't just take our word for it, read it from them.
Thanks again for all your help with our email migration to hosted Exchange. This was the easiest migration I've ever taken part in!
Thank you for the support and going the extra mile. You're the best IT that we've had.
Just wanted to thank you very much for your prompt support these past hew days around my laptop issues. All appears to be smooth sailing! Thanks again for great service!
Catherine has been a joy to work with and always gets back to me day or night.
Thanks Cath, as always!  I think we are getting to the size where it is better to have the GPP in place- my headaches are your successes!  Ha!
You've been able to assist us with any computer problems at our site and remotely. Blue Sky IT is very knowledgeable and has a network of people to assist. We will continue to use your services and would recommend them to anyone looking for assistance with their systems.
Whether it be purchasing software or hardware, or retrieving deleted files, you have always delivered blue skies above! The fact that assistance doesn't have to be in person means that the problems get fixed fast. Fantastic work. If you want it done right call Blue Sky IT Strategies.
We thank you for all your support.  It has been a wonderful experience working together with such a great group of Blue Sky IT people!
Nice to have our emails tied together with Exchange now. I can easily see staff calendars and share schedules with our sales guys.
Catherine and her team have provided us with fantastic IT support. She has assisted us with system enhancements. She is readily available to troubleshoot a problem and quick to bring the issue to a resolution.
I needed help with a broken HP laptop. I was ready to throw it out. It seems to be working fine since you've helped. Thanks for taking care of it.
We knew where we needed to take our business from an IT perspective so needed the right team to get us there and keep us moving forward.  Providing superb project management, technical and problem solving expertise at reasonable costs, Blue Sky IT has been the best choice we have made for this service.  We look forward to a long meaningful relationship with Catherine and her team.
I have always found Catherine to be there for us in our time of need. Her computer skills – along with her personable approach – have always worked for us. I would recommend her to help with your computer needs with no hesitation.
I've heard some good stuff about Blue Sky IT so I thought I'd give you a shot. Good job.
What would we do without you? You have become one of our staff members. Thanks for delivering value and building our computer network so our business can survive. Blue Sky IT is a class act.
Thanks for the free advice on what to do with our Mac! You pointed us in the right direction.
Many thanks, I get lots of questions about tech stuff that I know absolutely nothing about. I am SOOOO glad you are there for us.
Thank you so much for doing your 'electronic magic'  … I am glad you came to my rescue.